First
Published
in
2004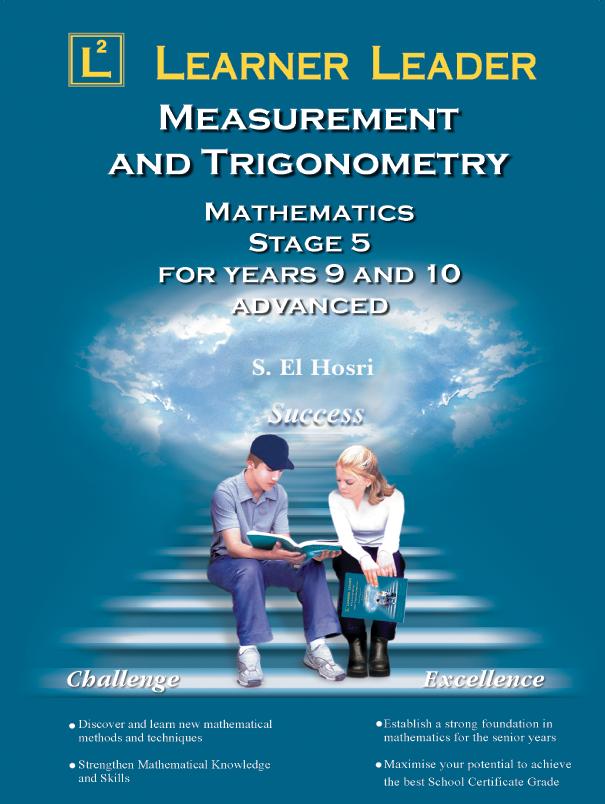 To Learn more about this book,
Click here
Measurement and Trigonometry is the first in a series of non-traditional textbooks covering in depth the strands of the New Mathematics Syllabus for Years 9 and 10. The series is designed to strengthen students' knowledge and to prepare them for any assessments.
It offers an alternative to the tradition of repetitive drill through a variety of approaches in the fully worked solutions to the extensive exercises, and also contains extensive revision of stage four. A feature of each chapter is a summary followed by examples and solutions.
Working through this book will reveal new strategies and techniques and will establish an excellent foundation for senior years. The series will be found particularly usefull by students studying the Advanced Course and by talented junior school students wishing to accelerate their progress...To see a sample of questions and worked solutions from the book, click here.
Years
9-10
(Stage 5
Advanced students)
Retail Price: A$22.00
Special Price available for larger orders. Contact Us
2 875





Numerous teachers and students have testified to the usefulness of this new text.
24 hours within Australia